The current season is marked by string quartets, so the Independence Day is a great opportunity to present works of Polish chamber music intended for this composition. Today, we do not lack them since many composers created them in the nineteenth and twentieth centuries, but the beginnings of this genre on concert stages in our country did not fill us with optimism.

"The second musical evening at Kupiecka salon gathered a slightly larger group of listeners than the first one. The same fearless set stood on the stage, fighting like a breakthrough against indifference and spoiled taste" this is how "Kurier Warszawski" reported the concerts of string quartets back in 1877. However, after the January Uprising, the activity of private music salons weakened considerably. The turn of the century brought an increase in the popularity of chamber music. Reports from many concerts can be read in the then published "Musical Echo". In our free time, we recommend reading them - a hundred years ago critics used to speak a much more colourful language than the current ones.

But not only them! Moniuszko dedicated his first quartet to Józef Elsner: "Whom, most rightly, if not the first founder of our national music, should supporters of it pay tribute? When today I dare to give Him evidence of the most sincere Worship and Gratitude, I do not want to draw attention to my weak creation, but my feelings. Let this little work not be its value, but its precious use. (Impressive, isn't it?)

Ãtma Quartet, considered one of the most interesting string quartets of the young generation, was founded in 2016 and since the beginning has been conducting intensive concert activity, popularizing chamber music in the country and the world. The works of Polish composers occupy a special place in their repertoire.

The ensemble won the first prize and three special prizes in the Karol Szymanowski International String Quartet Competition in Katowice (2017), Förderpreis and Bärenreiter Urtext Preis during the Internationaler Wettbewerb "Franz Schubert und die Musik der Moderne" in Graz (2018), 3rd prize in the Karol Szymanowski International Music Competition in Katowice (2018), 3rd prize at the Gianni Bergamo Classical Music Award in Lugano (2019) and 2nd prize at the Stanisław Moniuszko International Polish Music Competition in Rzeszów (2019).
Realizacja transmisji online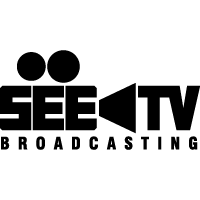 DETAILS
Ãtma Quartet I Polish stories for strings
11-11-2020 19:00
chamber hallFilharmonia im. Mieczysława Karłowicza w Szczecinie
ul. Małopolska 48
70-515 Szczecin