We invite you to an evening with the history of American music. Together with our Orchestra conducted by Rune Bergmann, for the first time this season, we will move overseas, to the New World of musical genres of forms and inspirations.

The musical history of the United States of America begins long before the arrival of the first colonizers. Its sources are related to the continent's indigenous peoples who used quite advanced musical instruments and forms of artistic expression. However, they did not leave written sources behind. Music from Europe appeared on the American continent with the dropping of the anchor.

Since then, we were observing the development of many folk, popular, and classical music trends. Slavery is an infamous part of American history. Still, it had nevertheless resulted in an even more significant enrichment of the cultural and musical melting pot. African Americans played many percussion and string instruments, such as the banjo. Also, they popularized polyrhythm and "call and answer" sung forms.

Immigrants from all over the world wrote another page in the history of American music. In this way, Polynesian music from Hawaii, Asian melodies from China and Japan, Jewish klezmer style, and our polka, which gained particular popularity overseas, came to the new continent.

Perhaps this multiculturalism is the core of American music's immense popularity around the world, which we have been observing since the second half of the 20th century. Regardless of the longitude, every person of all cultures will find something of their own in it. It will be no different during our concert, during which, on the one hand, we will hear what is American. On the other hand, we will discover what is truly universal in this music.

Realizacja transmisji online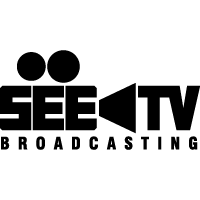 DETAILS
IVES | BERNSTEIN | PARKER
13-11-2020 19:00
symphony hallFilharmonia im. Mieczysława Karłowicza w Szczecinie
ul. Małopolska 48
70-515 Szczecin